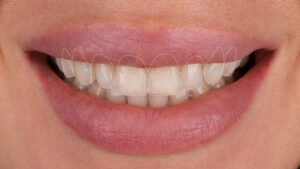 Have you ever wondered how you would look with a new smile?
If so, then virtual smile design is the perfect solution for you!
Virtual smile design is a revolutionary new technology that allows us to create a digital representation of your smile. This can be used to show what is possible for your smile using veneers, braces, whitening, etc.
The best part about virtual smile design is that you can see a virtual representation of your new smile before any work is done. This means that you can be sure that you're getting the smile you want, and that you're not going to be surprised by the final results.
I think a smile design is wonderful first step in doing a smile makeover because it gives you the chance to let me know exactly what you're looking for. That way there are no surprises with the final results.
So if you're ready to finally get the smile you've always wanted, then call us about virtual smile design today! Inspire Dental is one of the top-rated cosmetic dental practices in Arizona because we combine a very comfortable and friendly approach with an eye for detail.

Here are just a few of the benefits of virtual smile design:
Increased accuracy and predictability of results
Reduced chair time for patients
Improved communication between dentist and patient
Increased patient satisfaction
More affordable than traditional methods
Don't wait any longer! It has never been easier to see how a new smile could change your confidence!
Call us at 480-654-3000 and ask for a free virtual smile consultation!
Dr. Kris Heap