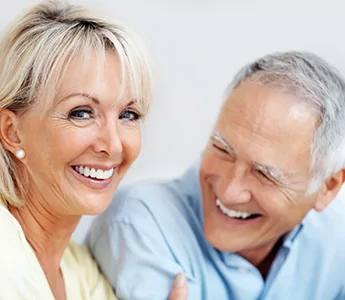 We understand that losing a tooth can be a source of immense discomfort–both socially and physically. If you have lost a tooth and want a more permanent solution, dental implants may be the best option for you.
Modern dental technology has made many advances in recent years. Dental implants are one of these exciting advancements. With dental implants, we can restore your smile by permanently replacing a missing tooth.
---
What are Dental Implants?
A dental implant is a special alloy post that essentially acts like a synthetic tooth root. When you receive a dental implant at Heap and Bunker Dental, our team will place the implant directly into your jawbone. Once the healing process is complete, we will then attach a beautiful porcelain crown to this post, effectively creating a brand new tooth!
Dental implants have a number of advantages, including:
Dental implants – combined with porcelain crowns – provide our patients with the option to permanently replace missing teeth.
Dental implants work similarly to a natural tooth root, providing strength and support to your jaw. When you lose a tooth, you lose some of the structure that helps keep your jaw healthy and strong. A dental implant can help restore strength to your jawbone, because it is designed to replace the  missing support.
Dental implants are a versatile tool, and can be used for more than just replacing individual teeth. One of the other great applications of dental implant technology are implant supported dentures. Implant supported dentures use dental implants as permanent anchor points, securing your permanent dentures and preventing slippage, clicking, or other issues associated with traditional denture methods.
Dental implants are a wonderful advancement in dental technology, and have improved the lives of countless of individuals around the world. We are proud to be able to offer this great technology to our patients–from start to finish–in the comfort of our Mesa office.
If you have have questions about dental implants or any of our other dental treatments, please contact us today!