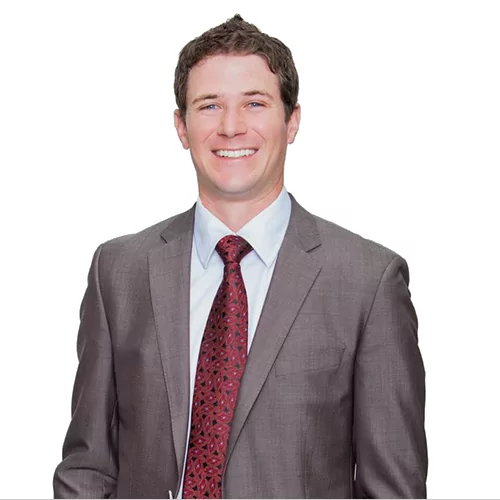 Attended Arizona State University
Graduated A.T. Still University
Co-founded the Arizona Dental Network
Crown Council Member
Member of the Spear Study Club
For Work
Did you always know that you wanted to be a Dentist? Why/How?
I have always been interested in science and healthcare. Growing up I always liked my dentists and was always kind of scared of my physicians. I have always felt like dentists have the opportunity to have great relationships with their patients and are not as intimidating as some other doctors.
What are you most passionate about professionally? What most excites you about your work & the contribution you can make?
I love to learn. In dentistry, things are constantly changing and improving. I constantly have the opportunity to learn about the latest technologies and procedures. The great thing is as I learn, I can provide the highest quality of care to my patients. Being a dentist is great because it is fun. I get to interact with people and help keep people healthy. Being able to contribute to a person's overall health is definitely the biggest contribution we can make as dentists.
What are you passionate about personally? What do you really enjoy? What can't you stop talking about?
I love to spend time with my family. I have a 2 and a half year old boy who keeps me busy when I'm not at work. Being a Dad is better than I could have ever imagined. I am also an avid sports fan. I love watching anything from football to golf. I also enjoy playing golf, softball and I recently purchased a bow.
How do you want to be remembered?
I want to be remembered as a person with integrity; a person that treats people right and always does the right thing.
For Fun
What is your favorite tradition from your childhood, which you would love to pass on or have passed on to your children?
Big Sunday breakfasts. My Dad would always do a big breakfast on Sundays. My Father-in-Law also does a big Sunday breakfast so I don't think it will be a hard one to pass on.
What song always makes you happy when you hear it?
Any Frank Sinatra song
What is the wallpaper on your cellphone?
A picture of my son
What are your nicknames?
B-Yates
Who do you admire the most? Why?
I admire my Father. He is the most loving person I know. He treats everyone the way he would like to be treated and is the best host I have ever seen. He has always trusted me and looks out for my best interests.
---