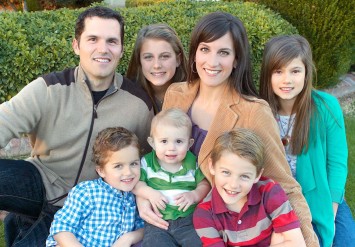 Dr. Adam Bunker
Dr. Adam Bunker was born and raised in Mesa, Arizona where he graduated from Mountain View High School in 1996. He attended Arizona State University prior to being accepted to Temple University School of Dentistry in Philadelphia, Pennsylvania. There he earned his Doctorate of Dental Medicine.
Following dental school, Dr. Bunker spent 5 years practicing in Clovis, New Mexico. While practicing in Clovis he became credentialed at Presbyterian Hospital where he performed surgeries under IV and General Sedation for the more complex cases involving children and adults. He also directed and organized a school-based program for 6 elementary schools in Clovis to ensure care to all the children in his community. Dr. Bunker loves working with children to ensure they have a positive first experience at the dental office. He was also on staff at the Retirement Ranch providing dental care for seniors.
Dr. Bunker is committed to providing the highest quality dental care while keeping you comfortable and relaxed during treatment. He is passionate about dentistry and genuinely loves his job and his patients. He is meticulous in his care and consistently practices the most effective techniques in dentistry. He is good-natured and enjoys creating long lasting relationships with his patients. You will often find him singing or humming a tune while he works.
When Dr. Bunker is not working he enjoys spending time with his wife Carlee and their five kids. He enjoys sports, the outdoors and serving in his church and community. Ask him about beekeeping and you'll get an earful!